Nodes
Headstation's low-cost Node servers are mini-servers designed to be installed in vehicles, vessels, remote properties and any location where internet or network connectivity is less than 100%.
Designed specifically for offline environment, the node servers packs a wide range of open-source development environments including classic Apache, HTML, CSS, JavascriptPHP5, Postgres, WordPress, Python applications but also spatial tools for developing localised mapping systems.
The Node server cancollect data from locally connected services such as GPS, On-Board Diagnostics (OBD), NMEA2000 as well as streaming external camera to provide OCR and RFID scanning of near and mid-range RFID tags.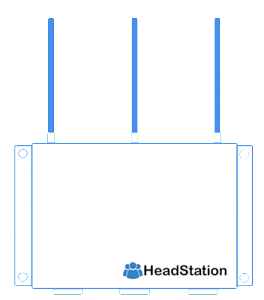 Open Source
The Node operating system environment is based on incredibly stable Open-Source Ubuntu LTS providing a solid operating system environment favored by millions of developers.
The nodes supports common application development environments like PHP, Javascript, Apache webserver, Postgres Database, HTML, CSS, Python and many more.
Specification
Hardware
 
Software

ARM processor with 1gb Ram
64Gb SD Storage
4 x USB socket (standard)
1 x RJ45 socket (standard)
3 x IP67 External RJ45/USB sockets (optional)
GPS Logger (optional)
UPS with 4-hour offline usage.
External UHF RFID Scanner (optional)
Vehicle On-Board-Diagnostics (OBD)
Vessel NMEA 2000 interface (optional)
17 bi-directional Digital I/O (Standard)
Wireless Network Card (optional)
Hot Spot Wireless (optional)
3g/4g Network (optional)
Internal/External HD Still/Video Camera (optional)
External Aerials for Wifi, GPS and 4g/3g networks
Sealed IP67 Wall Mounted Enclosure
Dimensions 200mm x 120mm x 58mm
5v DC power input

 

Node Server with dimensions 200mm x 120mm x 57mm


 Open-source Ubuntu Linux operating system
Apache/PHP5/Python development environment
Postgres 9 database
WordPress (optional)
Offline System capable of operation without network.
Master to Master Lazy data replication
Third-Party API calls for uploading data to external systems.
OCR Capable (optional, in development)
GPS/OBD/NMEA Logging
Hot Spot with customisable, scheduled content.
Closed Portal or Open Internet connectivity through Hot Spot.
Full offline, open-source GeoSpatial system with Open Layers capable of displaying virtually any vector or raster layers.
Mini UPS
The nodes optionally comes with capable of keep the system running for upto 4 hours without any external power. The built in UPS technology provides a boost service that protects from power glitches. It can switch from external power to internal battery and back again without resetting server.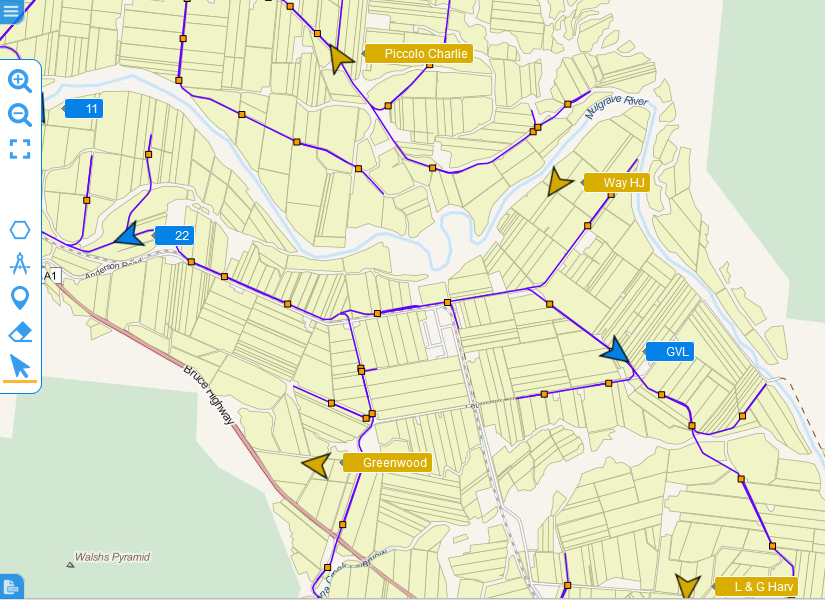 GPS Logging
The Nodes can optionally have GPS receivers fitted to record position, speed and direction. The current position and logs are replicated back to main servers to track location.
Tracking screens and Node management views shows vehicle position with access to historical tracking and other vehicle/vessel attributes such as Onboard Diganostics and access to NMEA networks.
Wifi Hot spot
The Nodes can be configured with multiple, high-speed wireless adapters which can be configured as HotSpots enabling wifi devices in the vehicle to connect.
HotSpot can be configured to allow full internet access with 4g network device fitted or it can be setup as a Captive Portal enabling restricted access to localised content.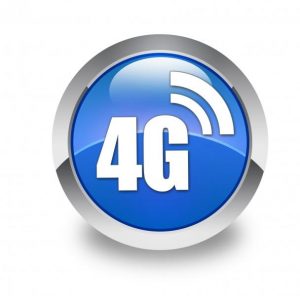 4G Capable
Optional High-Speed internet to quickly move node data and provide hotspot access for wifi devices.
Nodes can be fitted with external ariels for external, roof mounting maximising reception in all areas.
Content Management
The Nodes comes with a simple web based interface enabling initial configuration out of the box. Once configured, traffic is redirected to the main landing page that can be branded with your logo and images.
The node can be configured with the latest version of Word Press for easy-management of content.
Find out more about the Headstation Nodes and how they can work in your business.