Jobs and Tasks
Headstation Jobs module provides tools to monitor all jobs and reoccurring tasks across all departments in your operation. Forget Post-Its! Headstation Jobs is designed specifically to manage maintenance jobs, notifying users as they get assigned new jobs, notifying supervisors on status changes, prioritize jobs. 
Headstation provides tools for setting up all your vessels and vehicles as assets and enable you to assign jobs to individual assets. It enables you to keep tabs on job progress and ensures that tasks are not slipping between the floorboards.
All parts of Jobs module is fully mobile friendly and can be used on most devices including iPads, iPhones and most Androids. Find out more on Getting started with Jobs

Typical Job dashboard for easy overview of progress
Setup your Assets
Create your assets such as vehicles, vessels and/or properties. Each Job needs an Asset assigned to it.
It is up to you to decide how complicated you make the Asset tree. Simply setup a vessel and start allocating jobs to it or configure a parent asset with full asset tree breaking the asset down into engines, hull and any other component.
View the job history for a Asset and setup reoccurring schedules to raise jobs at regular maintenance intervals.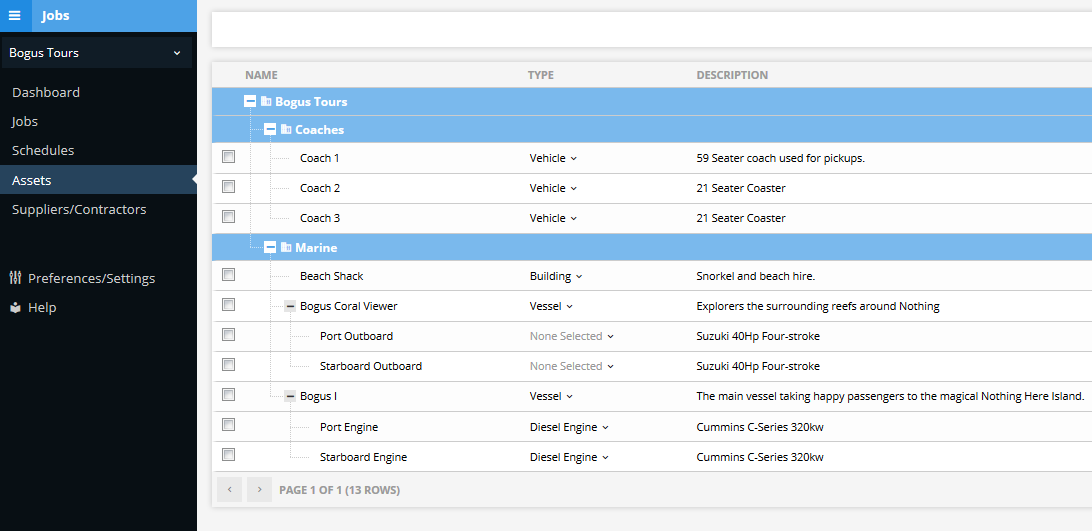 Setup your Business Units
Configure a business tree for your operation. A business tree is your organisations, branches, departments and even clients. Business Units owns Assets.
Like assets, you can configure just the one business unit and setup all Assets and Users under this organisation. Alternatively, you can configure multiple levels of departments and allocate your assets and users to these business units.
Users assigned to a Head office business unit  can see all underlying department business units. However, a user assigned to a underlying department, can not see any business units above their tree level.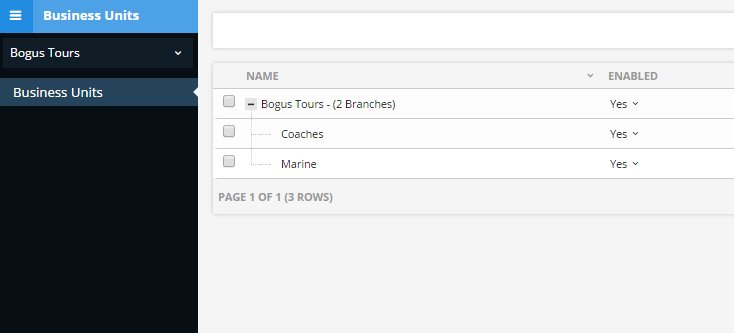 Manage Jobs
When jobs are added, department and asset is selected. The job can be assigned to a specific user associated with the department. Once the jobs have been entered against an asset, you can use the main Jobs view to manage priority, status and log comments. No need to open a dialog for each job, just change field directly in the Jobs list.
Modify your column preferences and manipulate multiple jobs at the same time by multiple selections and right click on the list.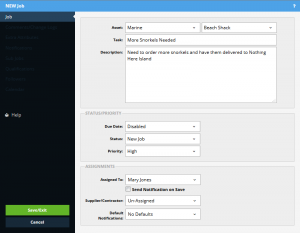 Filters enables you to reduce the list of Jobs to by assigned, priority, asset and status.
The filter area allows support quick jobs which enables rapid submission of jobs without the need for detailed definition. Great when you just want to add a job quickly before you forget.
Schedule
Schedule re-occurring tickets to ensure you don't miss any service dates for your vehicles and vessels.
Choose a default user to be assigned the Job when it becomes due. Define how often you would like this schedule to reoccur a job.
Automated, customisable notifications can be configured to be sent when schedules add a job to the Job list.
Assigns a person and notifies via SMS
Mobiles and Tablets
Easily manage any Headstation Module using your mobile or tablet from any location with a internet connection.
Depending on which device you are on, the shape of the interface varies. However, all the same functionality is available regardless of which device you use to manage your operation.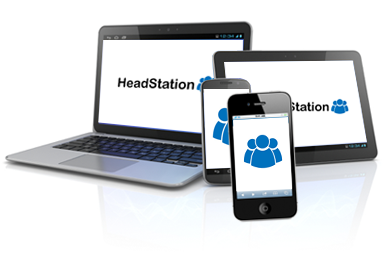 Affordable, per person, per module. Configure subscription to work with your business when you need it.
Only 60 cents

per user/day plus 20 cents per sms