The compliance module enables tracking of validity of certificates, trade tickets, competency, inductions and licenses to ensure that all staff on site is compliant with the roles they are carrying out.
The compliance module lets you define the applicable qualifications for your operation, associate the qualifications to roles and then attach them to people. Certificates can be scanned, uploaded and matched to each person's qualification. Both certificate and operational validity of a certificate can be monitored.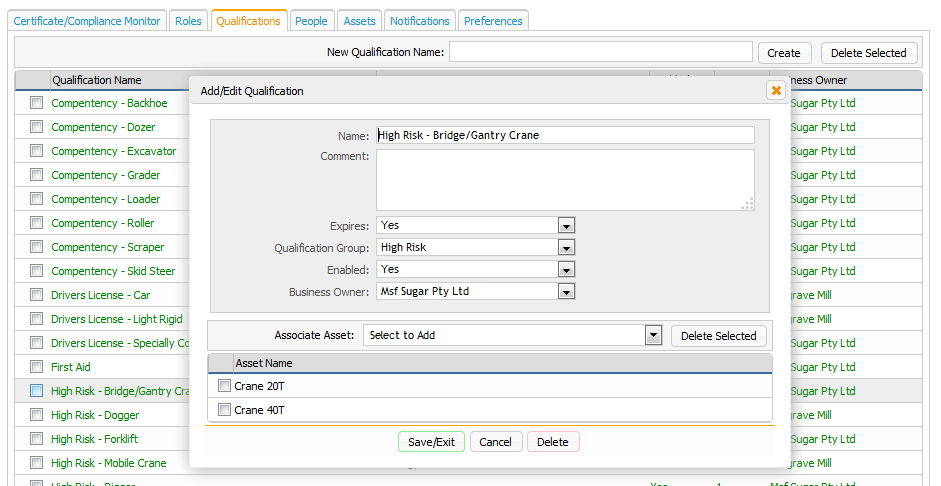 Qualifications
Start with listing all qualifications that are applicable on your work site. Click on the Qualifications tab and enter qualifications. This can be entered rapidly through the inline qualification box. Each Qualification can be grouped into custom categories such as Competency, High Risk, Trade and Induction.
Roles
Roles enables you to associate multiple qualifications into a single role. For example a Boiler Maker role may have First Aid, CPR, Steam tickets and other high risk certifications required.
Each qualification in a Role can be flagged as compulsary for the role or just a desirable qualification. All compulsary qualifications must have valid date range and status when associated with a worker.
Roles can be used in the  Recruitment Module too.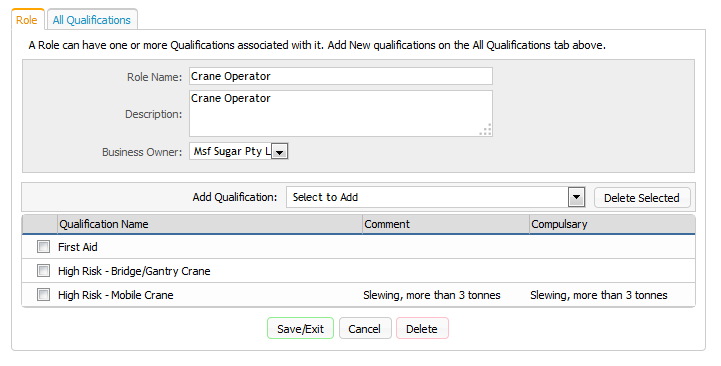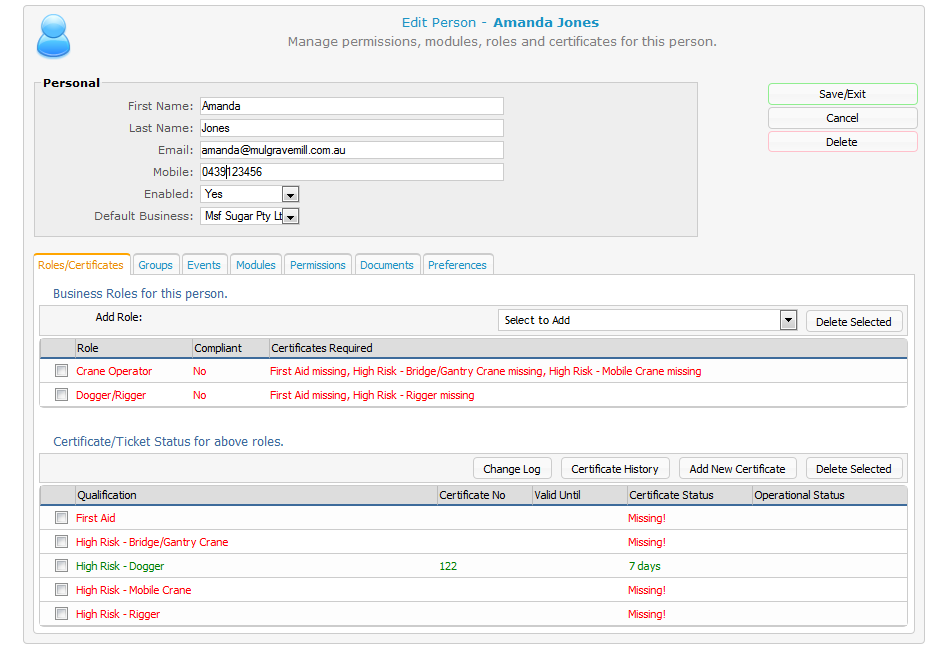 Associate Roles with People
Now that we have qualifications setup and associated with Roles, we can start to define which roles each worker is carrying out on the site. A person can have multiple roles.
Associate the worker to a role by selecting Roles in the Role combo. Once selected, the role is added to the worker's card and qualification requirements are calculated and displayed under the Roles. Initially, all qualifications will show as missing as there are no certificates yet added to the persons qualifications.
Optionally Upload Certificates
Certificates can now be uploaded to each qualification by clicking on the qualification and updating the certificate. Optionally, actual certificate documents can be scanned and uploaded with the certificate.
The certificate management section supports basic details such as certificate number, actual certificate document and validity range of the certificate as well as verification status to ensure a valid certificate is held by the worker.
The operational section supports operational assessment of each qualification to ensure that the worker is capabable of operating the asset/equipment.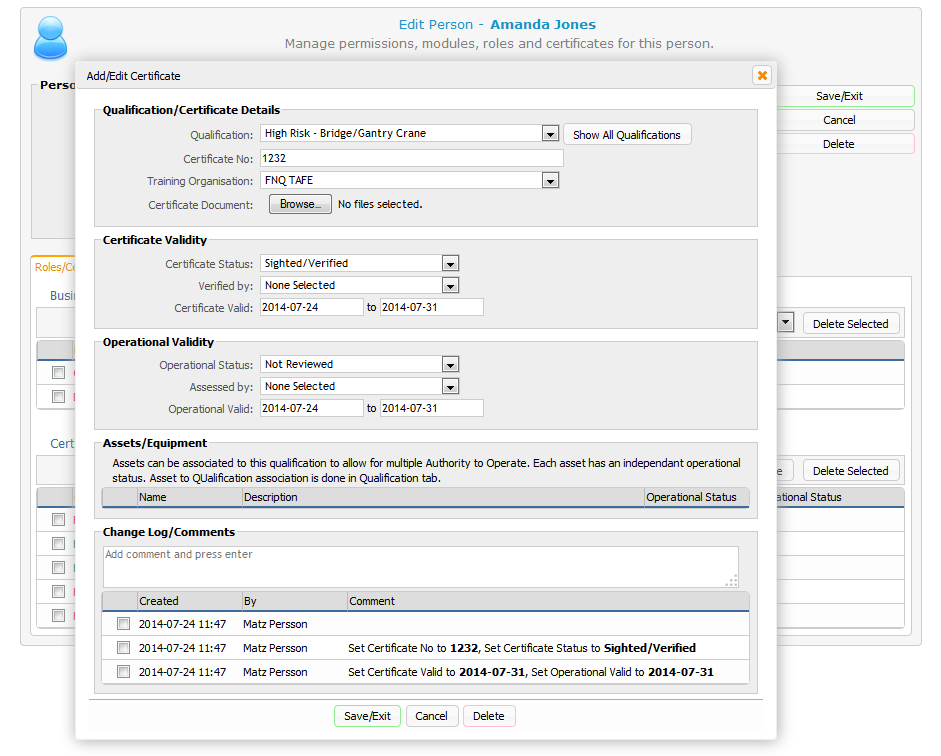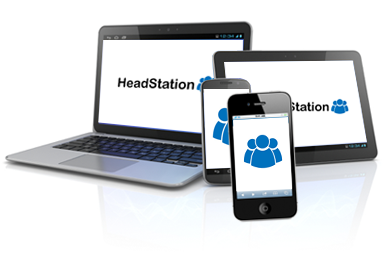 Most Devices
Supports most desktop or mobile device with a internet connection and sometimes without any network.
The Headstation framework have a rich, responsive interface making sure the user interface is friendly and highly functional regardless of the display size of your range of devices.
Affordable, per person, per module. Configure subscription to work with your business when you need it.
Only $1
per day/person/module