Clickers is a simple, networked people counter enabling your team to count people at multiple, nearby locations, levels and decks. The app is shared over Bluetooth and Wifi without the need for a internet connection.
Clickers enables you to count passengers and people on multiple levels at the same time combining all the counts from multiple crew onto a singe clicker row. Alternatively, each floor, deck, area or level can have individual clickers enabling you to see individual level counts. It still provides a total for combined active clickers.
The person that creates the clicker on their device, owns the clicker row and is the only one that can administer the clicker. Administration functionality include resetting the clicker to zero as well as enabling various clicker modes.
Swiping a row, enables you to fill the whole screen with a single clicker.
Bluetooth and Wifi Enabled
It works entirely over Bluetooth and your device's Wifi. It does not require internet access instead sending clicker data directly between devices. Make sure that Bluetooth and/or Wifi is enabled on each device participating in the click session.
Clickers supports up to 8 shared devices and unlimited clickers.
Barcode Enabled
Enable bar-code scanning to count unique bar-codes as people board or disembark vessels, vehicles and properties. Clickers supports most types of bar-codes including QR Code, EAN8 Code,  EAN13 Code,  PDF417 Code,  Code39 Code,  Code93, UPCE Code, Aztec Code, 14 Code and Code 128.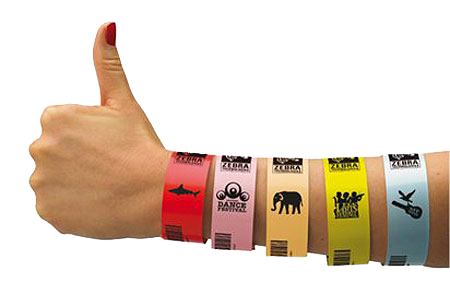 When Clickers is in Bar-code mode, it uses the camera on the device to scan any bar-code on wristbands, boarding passes or directly of a passenger phone. The device will ask if it can uses the camera to scan.
It keeps a scan register enabling Clickers to ignore duplicate scans. It uses the data in the bar-code strip to determine if the bar-code has been scanned before.
Download from AppStore
Just download the app from AppStore (We are working on the Android version). Create as many clickers as you like and invite your crew to help you click! Become the Clickster!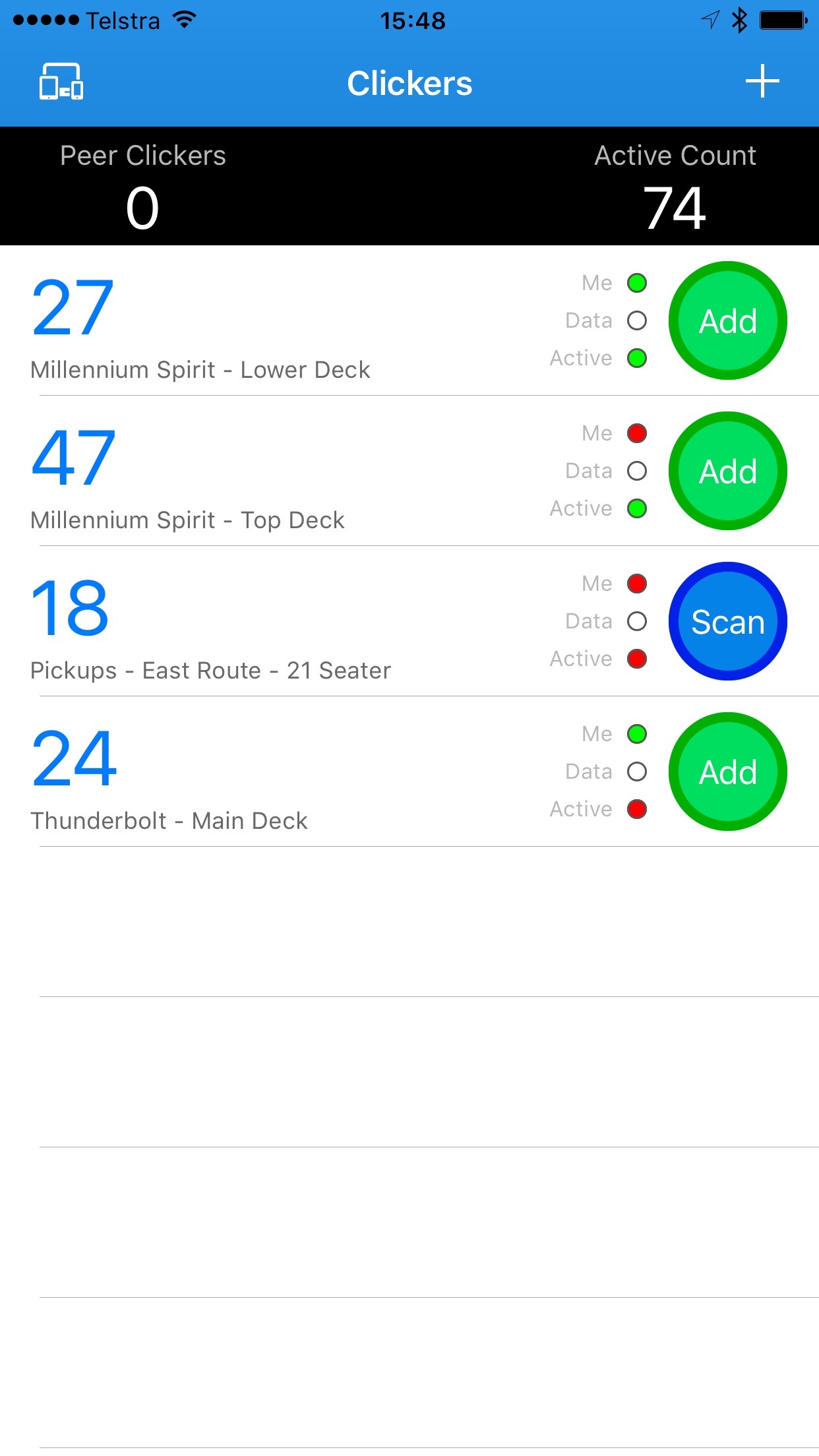 Multiple deck Clickers for a single vessel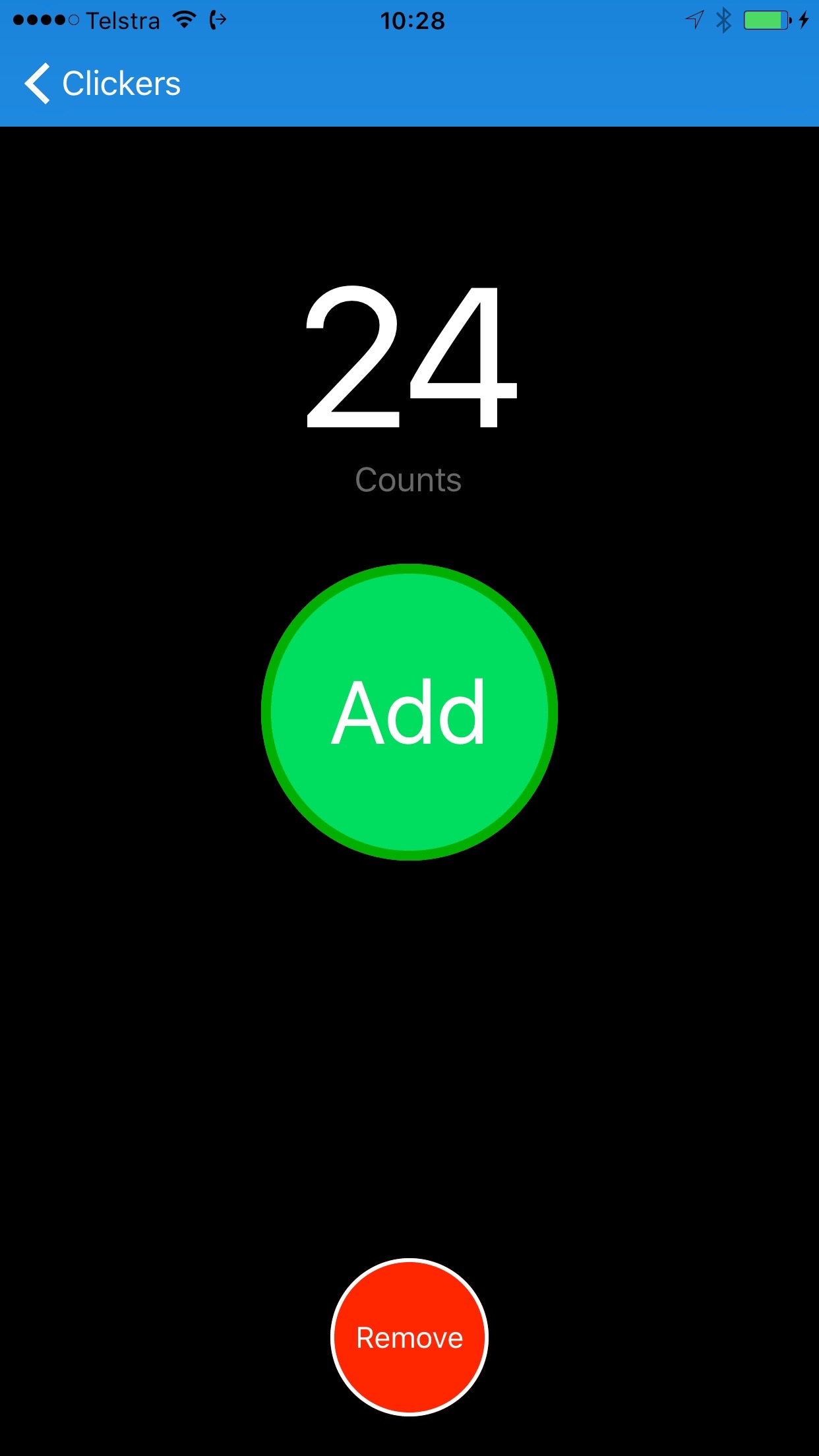 Full screen Clicker for a single area networked with 3 other peers.